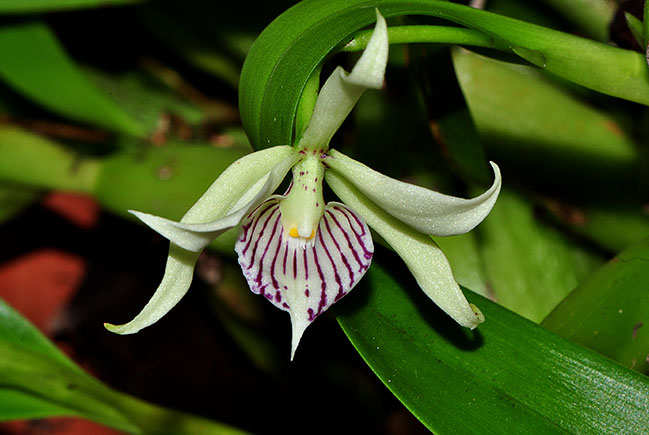 Our Nora Benchimol Minev Orchid and Bromeliad House was thus named to pay tribute to the encouragement and kindliness shown by Ms. Nora, an orchid lover, during our efforts to recover and expand the orchid house at the Musa Botanical Garden.
The nursery holds over 100 orchid and 40 bromeliad species. These plants were gathered from the Ducke Forest Reserve and from different areas of the Amazon.
Orchid blooming is a unique and remarkable sight. Visitors have the opportunity to smell the distinguishing scent of the Braemia vittata, or chocolate orchid, which usually blooms in the beginning of November, and to see the yellow clusters of the Octomeria grandiflora, which displays its colors during the short period between the end of February and the beginning of March.
No less exuberant, bromeliads attract tourists as well as animals such as frogs, which use their leaves for shelter and do not seem at all bothered when they become stars in front of visitors' cameras.